The school holidays are the perfect time for children to catch up with friends and family, partake in new activities and relax after the school year. However, preparing for the festive season and organising activities for the little ones also means that this can be a stressful time for parents and carers. In this blog, we've outlined our top tips on how to keep your children occupied during the school holidays.
Fun activities to keep children occupied during school holidays
Visit a museum or gallery - this is a great way to extend your child's learning beyond the classroom and develop their knowledge on a new subject. Many museums put on seasonal events for children and families during the holidays, like the National Museum of Singapore

and

National Science Centre in Malaysia

for example

.
Arrange a movie day – get your child to select a few of their favourite films and enjoy a cosy night in. You could even introduce them to some of your favourite childhood films!
Spend the day at your local library – libraries have a wide selection of books (including audiobooks and e-books) to choose from, which accommodate every child's interests and reading preferences. You could even start a reading club for your child's friends, and help make reading a more enjoyable experience. We recommend the Central Library for those in Singapore or the National Library for those in Malaysia.
Cooking / Baking – food is a big part of the holiday season. Why not try out some new recipes with your child or let them assist you in the kitchen when you're making their favourite meal? Creating a tasty meal together is a perfect way to bond with your child and introduce them to an essential life skill.
Create a scrapbook together – use photos of their favourite memories, inserts from magazines or newspapers, artwork they have created at preschool and other images to create a scrapbook. Scrapbooking can be an extremely relaxing process for children as it gives them a chance to reflect on past experiences, sit down and do something creative.
Have an 'Arts and Crafts' day - e.g. finger painting, colouring, making holiday decorations to put around the house. DYI activities like these enhance creativity and sensory play.
Arrange a play date with a friend/neighbour/family member – spending time with loved ones is one of the top things to do during the festive season. Not only does this give your child the opportunity to develop communication skills and navigate social situations, you could also use this as a chance to catch up with a friend.
Have a 'skills day' – utilise this time to get your child to try out a new activity and develop a new skill, e.g. juggling, painting, gardening, photography, or poetry. This could also turn into a new hobby for you!
Have a 'day off' – children will also need some down time (as do parents/carers). Give them a chance to relax in their own ways. The type of relaxation activity will ultimately depend on your child's personal preferences e.g. watching TV, napping, playing video games.
The use of technology in education also accommodates a range of learning styles. They are ideal for children who learn best through activities that involve active participation. Many apps incorporate sounds which is suitable for auditory learners, or colourful graphics and animation which are great for visual learners.
Holiday activities for kids in Singapore and Malaysia: Our top picks
The holidays don't always have to be spent indoors. Your local community or city may offer seasonal activities and events during this festive time. Here are some of our favourite events taking place in Singapore and Malaysia this year:
SINGAPORE
Sci-Sational Christmas
Take an exclusive tour to the elves' headquarters in the Christmas Village, which features performances, interactive science workshops and much more. This event is running until December 25th, 2019.
Children's Season at ACM: Mr Dragon's Great Escape!
This event consists of a series of free weekly programmes including Asian art, puzzle solving activities and a story trail allowing children to learn through play. The program is running until December 29th, 2019. Learn more here.
Source: Asian Civilisations Museum
Living Worlds: An Animal Planet Exhibition
The world's first travelling wildlife and exploration exhibition exploring the relationship between animals and the environments they reside in through interactive multimedia. The exhibition is running until March 22nd, 2020.
Future World
Combining art and science, Future World is an immersive museum featuring cutting-edge digital installations on themes such as City in A Garden, Sanctuary, Park and Space. Learn more here.
Source: Marina Bay Sands
Imaginique
The Imaginique Children's Festival celebrates theatre, dance, music and art from around the world. Shows include Spain's Loo, Norway's Toddler's Room and workshops include Here I Am – Self-Portrait. The festival is running until December 22nd, 2019. Learn more here.
Gallery Children's Biennale 2019: Embracing Wonder
This multi-sensory art experience provides children with the opportunity to engage their senses through interactive and immersive artworks by Singapore and Southeast Asian artists. Activities include creating music through everyday objects, making cardboard robots and watching lanterns. The festival is running until December 29th, 2019. Learn more here.
Source: National Gallery
Forest Adventure
Singapore's largest tree adventure park, featuring treetops, adrenaline pumping obstacles and zip lines. This provides an opportunity for your child to challenge themselves, stay active and develop team-building skills. Learn more here.
KidZania Singapore Christmas Kandy Land
KidZania Singapore are hosting a range of fun festivities including Santa's Interactive Candy House, enchanting Christmas tales, craft activities and a Snowfall Foam Party. The activities are running until December 31st, 2019. Learn more here.
Jacob Ballas Children's Garden
This is the first garden in Asia dedicated to children. It aims to educate and encourage a love for nature through a space for exploration, adventure and play. Areas include a farm, an orchard, and a forest containing a stream and ponds. Learn more here.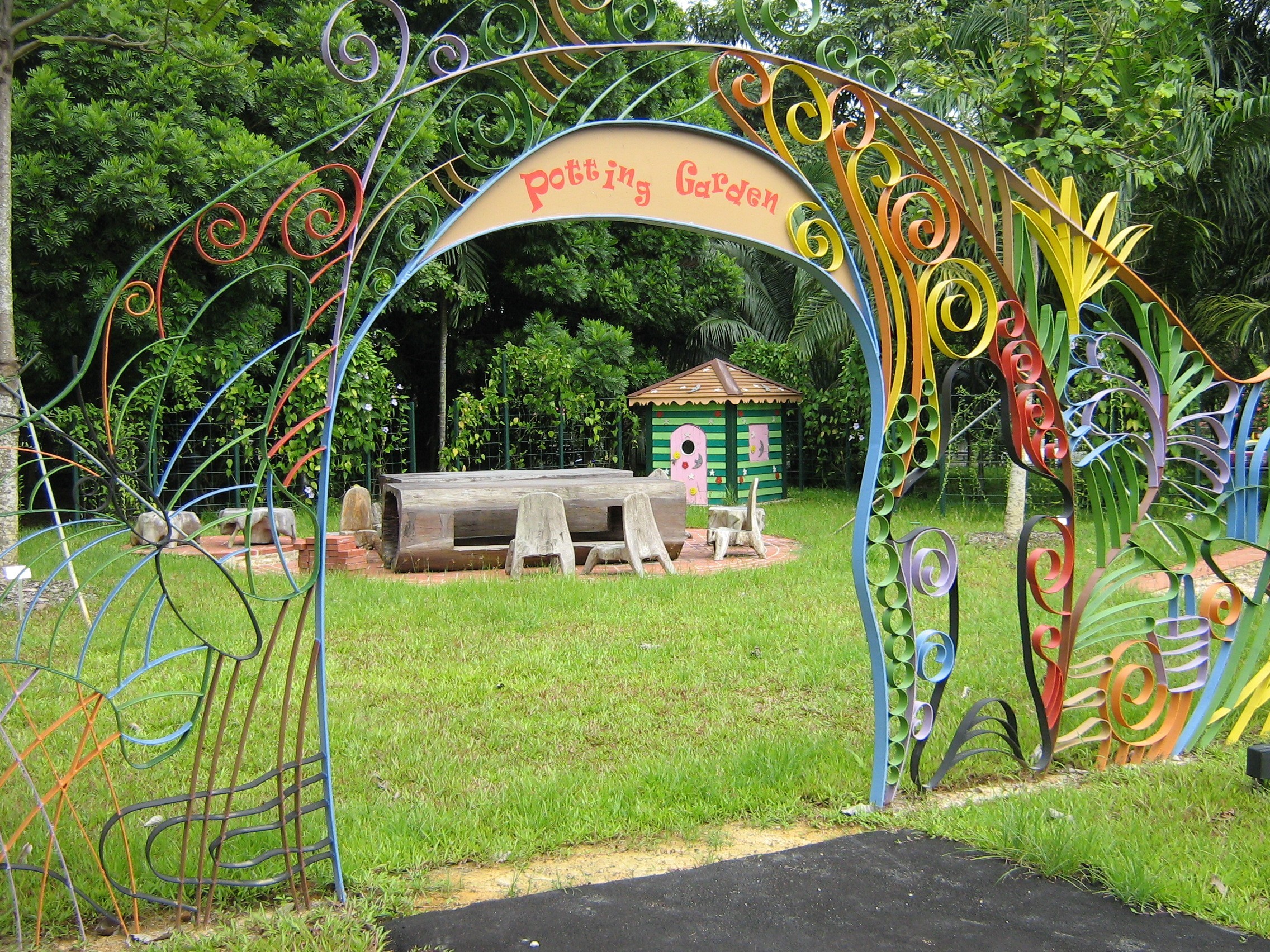 Source: National Parks
Skyline Luge
This wheeled gravity ride is a great activity to partake in with your child, featuring specially designed, purpose-built tracks in the Dragon Trail and Jungle Trail. For those who are not keen on fast rides, there is also an opportunity to enjoy the Skyride instead. Here you can experience the incredible sights of Singapore from a bird's eye view such as the Singapore city skyline and South China Sea. Learn more here.
MALAYSIA
IMAGINATRICKS
Live entertainment perfect for the whole family, IMAGINATRICKS features acrobatics, dance and comedy from performers around the world. The festival is running until June 28th, 2020. Learn more here.
Source: Klook
Christmas Carolling and Gingerbread decorating
A range of holiday activities for kids are held at Bangsar Village, including gingerbread and cupcake decorating workshops and Christmas carolling. Sessions are subject to availability and running until December 22nd, 2019, Learn more here.
A Starry Christmas
Consisting of a range of experiential pop-ups, activities and performances, the Pavilion is transformed into a Star Wars and Disney themed galactic Christmas playground. There are also carolling sessions for the whole family to enjoy. The events are running until December 31st, 2019. Learn more here.
Source: Pavillion Kuala Lumpur
Family & Friends New Year Countdown
Held on December 31st, 2019, KidZania's New Year countdown features fireworks displays, balloon charades, roleplaying activities, dance performances and many opportunities to win prizes. Learn more here.
School Holiday Programmes at Petrosains
Petrosains are hosting a variety of interactive and experiential science workshops for children and families this holiday. This includes an 'Introduction to Obstacle Avoidance Robot', 'Claymation: Digital Story Telling', 'Bracelet Beading' and more.
Diggersite
Diggersite is a brand-new edutainment centre that provides children and families with a realistic experience in operating small-scale construction machinery. Get your kids involved to develop their hand-eye coordination, team-building skills and fine motor control. Learn more here.
Source: Diggersite
Art Genius December Workshops
From cherry blossoms and animal paintings to Christmas craft making, let your child develop the artist within them through these free art workshops. This is also a perfect opportunity to introduce them to a range of art mediums such as water colour, crayon and acrylic. The workshops are running until December 29th, 2019. Learn more here.
Great British Circus on Ice
Enjoy a hypnotising performance of ballet on ice combined with traditional British circus acts and stunts – an afternoon of fun for the whole family! The shows are running in Kuala Lumpur until January 1st, 2020. Learn more here.
The school holidays are a great opportunity to encourage your child to try out new activities and develop their skillset. While it can be tempting to try out every activity and attend many events, it is important to save some time for relaxation. The holiday season is also a time of rest, spending time with loved ones and preparing for a brand-new school year.
Happy Holidays from all of us at White Lodge. We look forward to seeing you in the new year.
Looking for a preschool for your child? Contact us today to find out more about White Lodge's curriculum and programs.